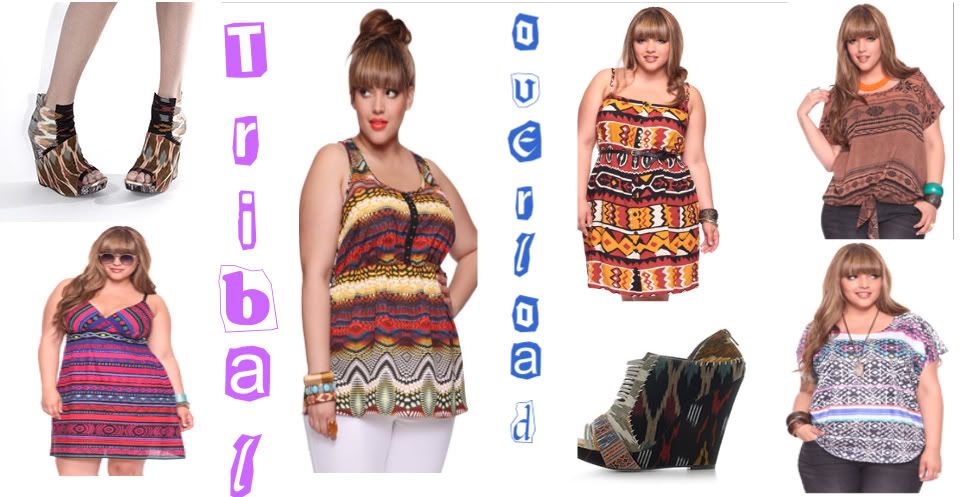 patterns which were once used for weddings, celebrations of life, and even in death. Tribal art work and attire has been around for the longest. Fashion has a way of repeating it self DE JA VU......I absoulutely love tribal prints until recently the options wasn't really afforded to a chunky chick like my self. I can remember going inside of american apparell around this time last year and seeing the direction they were going in with their tribal leggings and even cat suits. I was ever so tempted to buy 2 pair just for the pattern and have in custom made to fit my size 20 frame. luckly forever 21 heard my fsshion wishes and now they are tribal crazing.....I LOVE IT!
FOREVER 21 TIP!!!!!!!!!!!!!
everything you see ONLINE when going to the actual store may not be there and vice versa. I try to make forever 21 a weekly stop just to make sure I have seen everything they've put out recently. the return policy is: NO CASH REFUNDS/ EXCHANGE ONLY. so you have to be sure what you buying or else you can easily be stuck with a gift card.
now juliane louie for aldo has just made my year with his latest releases of wedge tribal/ multi colored wedge heels. I'm not really a wedge lover but these shoes are beyond amazing. in a world where everything looks the same with bakers copying steve madden and mr madden copying christian louboution. Mr. louie is absoulutely a breath of fresh air. The above shoes range from $110-$130. GOOD LUCK FINDING THEM. when searching aldo online trying changing your region on the far ride hand corner from the us to canada that way you will be able to see if canada is offering your size. ANYTHING FOR A GREAT SHOE.
I hope you have enjoyed reading. feel free to comment, post your own tribal adventures I would love to see how you rocked it!
double kisses
-a FAT girl