I have the largest Caboodle that I forever have to keep organizing because of late night runs in the lively streets of Miami. I have no choice but to apply and go and the next day I'm looking for brushes and concealer like no tomorrow. I am always talking fashion but I love to play in make up like any other girl I know. I was asked to do some make up tutorials via YouTube but I just feel as If what is it that no one hasn't seen. How to do a eyebrow, Reviews and Hauls so I'm kind of skeptical of what I will be offering anyone new on YouTube that they haven't seen before.
I do want to tell you ladies about my eyeshadow choice as you see I have a lot of mac (this isn't even all) but when it comes down to eye shadows and a reasonable price. I choose coastal scents not only are the great pigment but the palette of 88 eye shadows are actually under 20 dollars. The Company is based in Florida and it seems like my packages come in a day or two. So if you are anywhere in the closer states this should really come your way fast as ever! I just visited the site and purchased their travel set for $8.95 Let me get off Now. I give away a lot of Make up and M.A.C gift cards because you can't go wrong with that. You know How I feel about deals they just make me feel all warm inside. I can't use any other foundation besides M.A.C. for the coverage and price it's the best in town hands down.
THE BEFORE.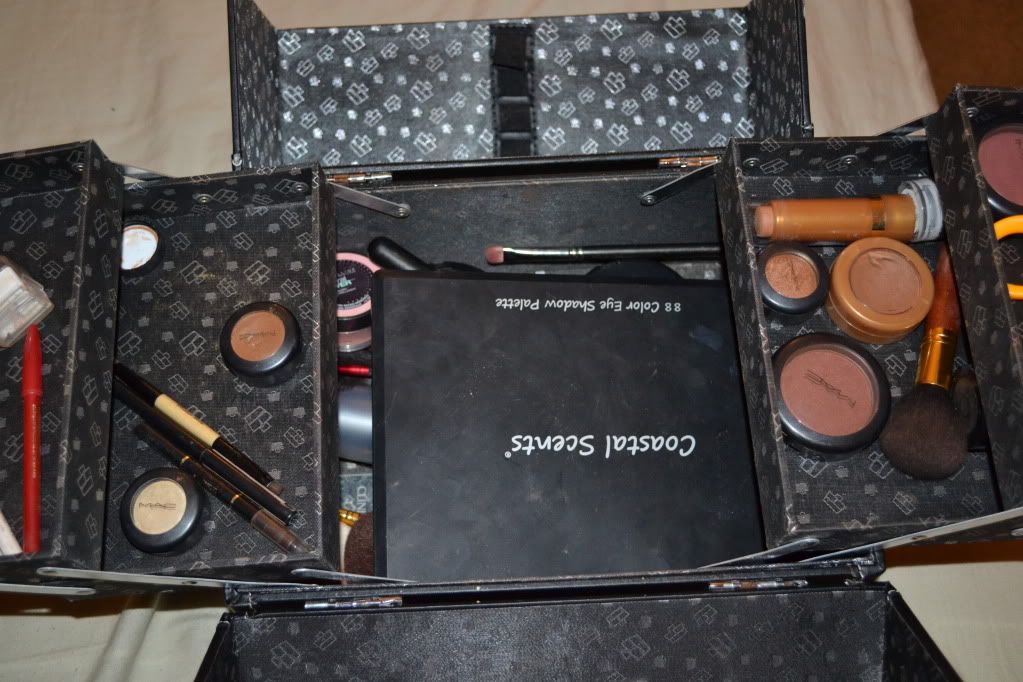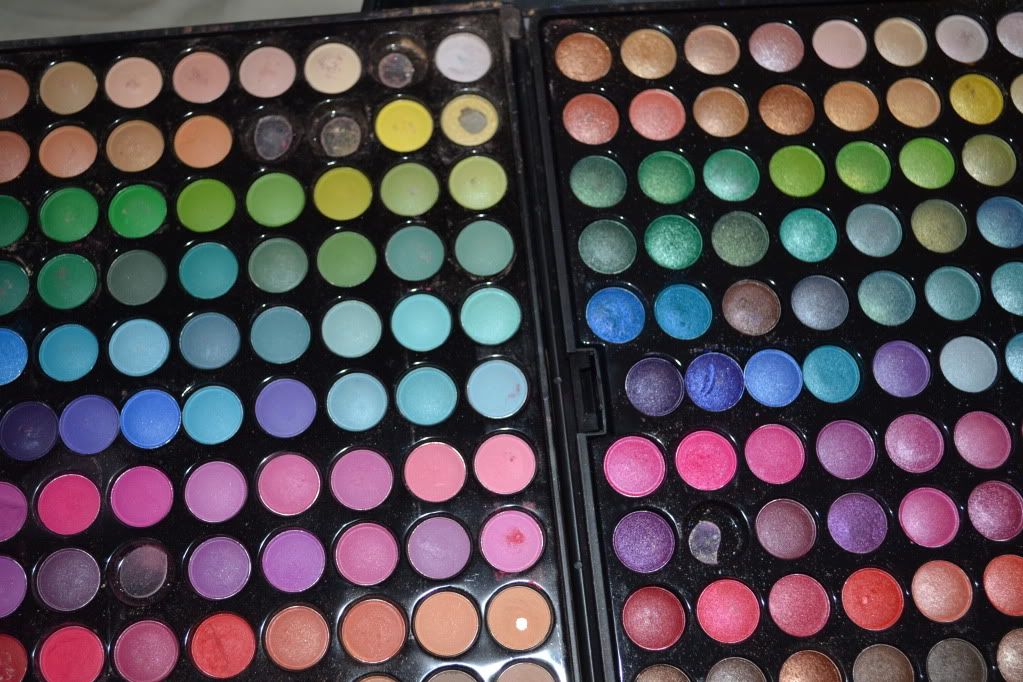 I DROPPED THEM A FEW TIMES EVERYTIME I DO I LOOSE A EYESHADOW...LOL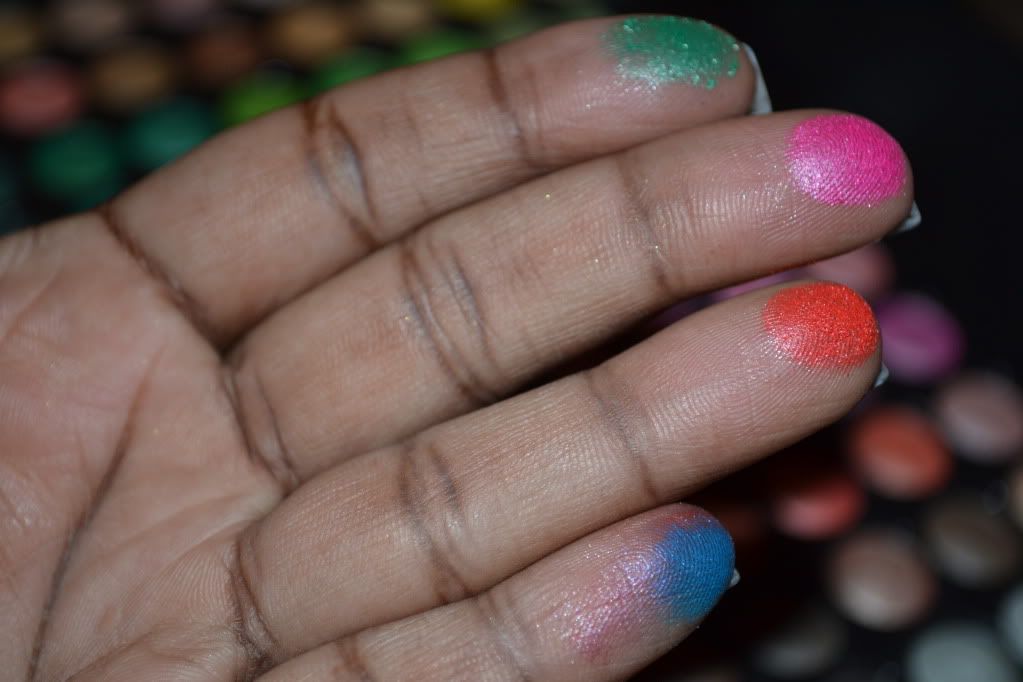 AREN'T THEY PRETTY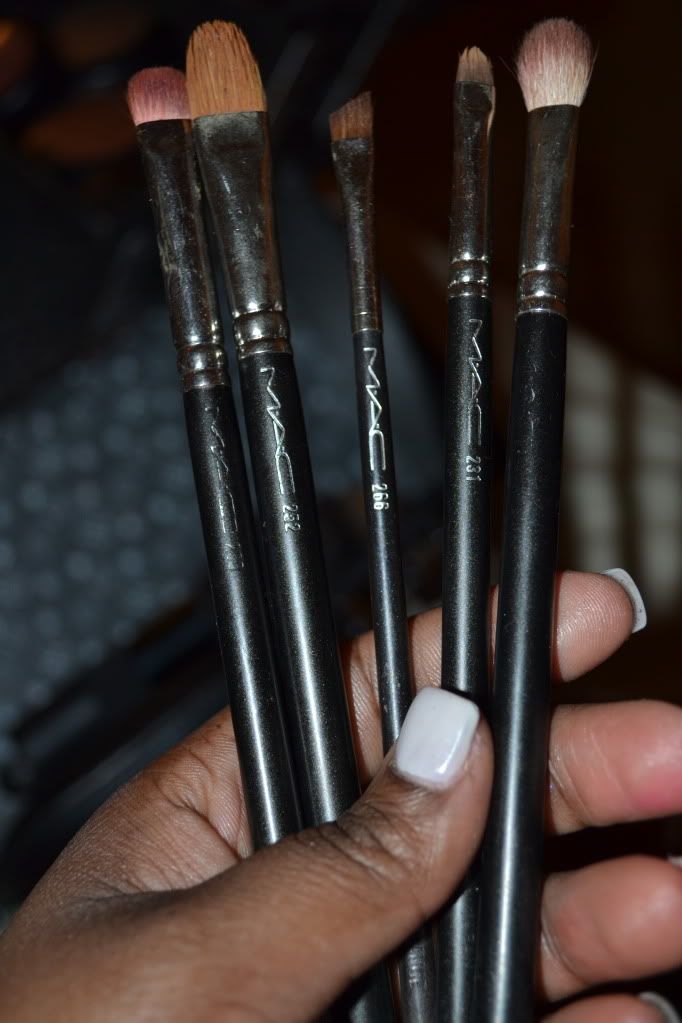 EYE BRUSH USED TO DO MY EYE BROWS AND EYE SHADOW
BEST FOUNDATION BRUSH EVER I THINK I'M GOING TO TRY THE SMALLER ONE
ALL DONE...