The Swim Suit Dilema........
Living in Miami and everyday is a perfect day for the beach let's just say the selection for tasteful bathing suits are limited. I myself love my body and if I had a choice of switching it guess what? I WOULDN'T ha! With that being said me and the family decided to have a day at the beach. So here is the outcome i paired a simple black bathing suite, a lovely hobo hat, and my cover was floral. Accescories? hmmmmmm this always confuses me shades okay but bracelets, watches, rings for ME is a No. I actually get in the water and not just look at so i go as mininmal as possible.
That Hat really came in handy!
The Cover was not long and to be honest it cover the most important part my butt!
I loved the fact that the top part was sheer!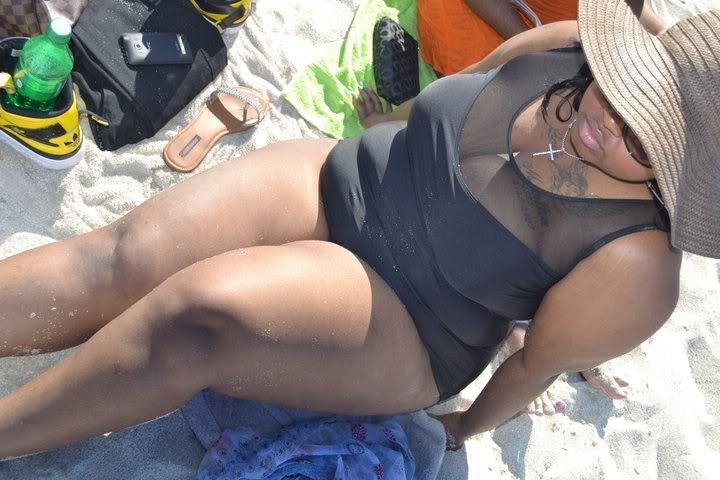 Bathing Suit ($15.00 Walmart) Hat ($15.00 Gap) shades (Dior #125 $150-$200) Cover ($6.00 Beall's Outlet)