well every Tuesday me and my mom gets up around 8am and calls my phone non stop to wake me up for our weekly thrifting. I personally used to hate it and thought she was crazy for dragging me to the red,white and blue (local thrift store)but I must admit with the proper tailoring and knowledge of brands you are liable to find some real jewels. I came across a vintage chanel blazer (camel toned) and I almost died matter fact I think I did die and was resurrected back to life lol.....
Date:04-19-2011
Location: south beach
Occassion: Dinner/stroll on the beach (butterflies)
This was my first time attending the ever so popular
Kitchen 305
If you live in Miami or plan on visitng and love seafood like me then this is place to be! on wed they have ALL YOU CAN EAT LOBSTER yes I said it Lobster! when making reservations I always use
opentable.com
to view the restaurant menu and most definetly reviews no sense in paying a lot of your hard earned money for something that's not worth it you know?
FOR THE NIGHT...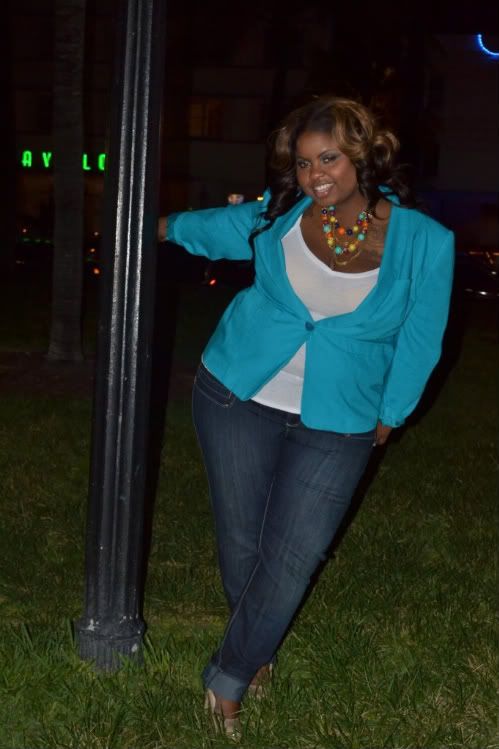 I was really happy the beach always makes me feel that way!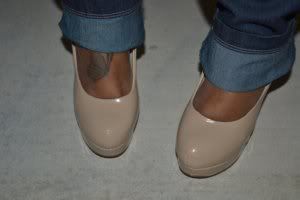 Since the blazers was so fun and the necklace I decided a nude pump was the way to go!
I loved these jeans cause the detail on the back matched the color of the blazer it was too cute.
I love pink what can I say!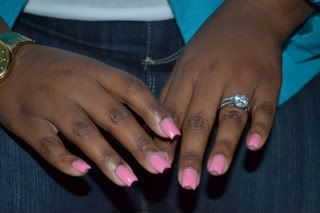 OVERH HAUL: BLAZER: THRIFTED $15.00 /TANK: WALMART $4.00 /JEANS: MECCA (MARSHALL'S $12.00 (CLEARANCE) /NECKLACE : PROVIDED BY MY COMPANY /WATCH: MICHAEL KORS $250.00/ PUMPS STEVE MADDEN:$100.00