Back from a recent trip to the mall and that perfume section at Macy's get me everytime. What I realized that celebs have really penetrated if not taken over both men and women's scents. I guess gone are the days we waited for chanel and clinque or even dior to release perfumes. instead who ever has the hottest album at the time you can bet a perfume is sure to follow. which got me thinking about what's on my dresseer? Mrs. Kim K (pictured below) infamous for her sex tape, large back end and reality show gears her self for her second fragrance release.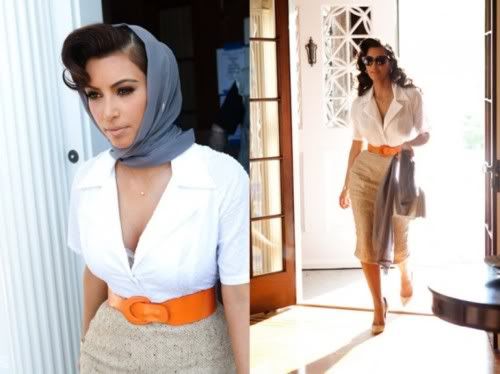 so upon inventory of my dresser can you spot the number of celeb perfumes?
I had no idea that I had acquired so many in the first place. some celebs got it right......do you have any celeb perfumes or colognes that smell great or horribly bad? I mean do they pick those scents out their self. How much of their style,persontality and individuality actually goes into the product? besides their name and a few ad campaigns....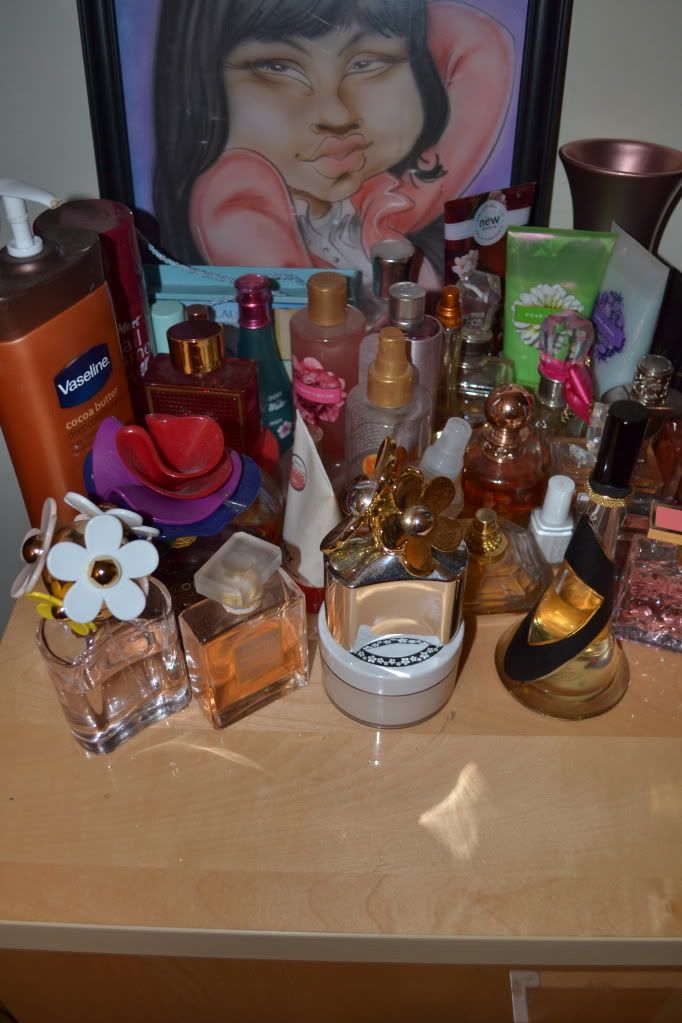 how many did you count?
(L-R) kimora simmons: goddess, antonio banderas (lol) for real, rihanna, sean john, jennifer lopez,jessica simpson, queen latifah, and usher.......
I like a few.....queen latifah is great, mr banderas was a v-day gift from my bf lord knows where she got it from, sean john did a great job and jennifer lopez miami glow is soooooooooooooooooooooooooo my fav!
what's yours out of celeb scents?