I am a true believer in IF YOU CAN'T AFFORD IT please let me repeat please don't get the knock off. meaning DON'T get the gucci and it says pucci like really? 0_o BUT if there is something that looks familiar and doesn't break the bank I say go for it. During my online shopping today I came across these boots at gojane.com which looks so similar to jeffrey campbell lita boot (don't you think)which retails for $160 compared to go jane boot at $29.70 with the promotional code of FALL20R with an additional 20 percent off!!!! until 09/15/2011 so don't pass it up! You can't BEAT THAT WITH A STICK! Trends come and go and sure as you spend $160 in this economy it's always great to have an alternative option. Do you have any? how do you feel about replica's or "inspired" articles?
I LOVE THE SHOE BUT THE PRICE TAG IS SOMETHING ELSE!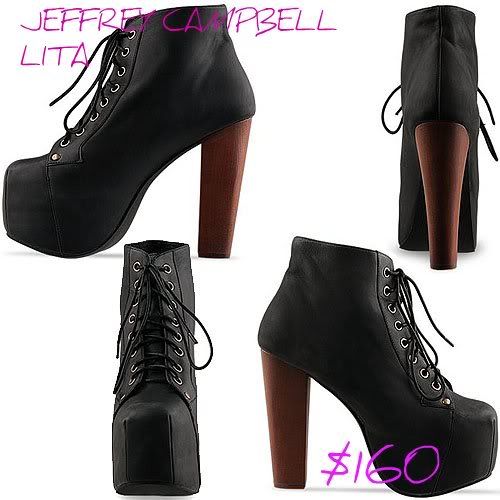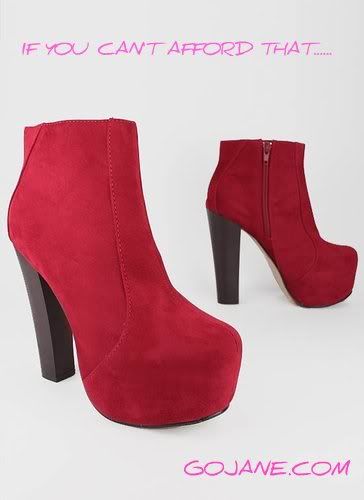 SO WHICH WOULD YOU GO FOR AND WHY? COMMENT COMMENT COMMENT!