HELLO WORLD!
I know that most ppl have outfits of the day in my case seeing as in how I wear a uniform 5 days a week when I do dress up it will usually always be at night and on a weekly basis. This week I was able to have a three day weekend and boy did I enjoy it! I work on the weekends but was fortuante to have friday off. I took the oppurtunity to watch Kevin Hart: Laugh at My Pain. It was sooooooo funny it's released in limited theatres and only at AMC which sucks for a lot of ppl. I am studying for a promotion so these late night roaming will have to cease for sometime. I am blessed to have a family bond and friends who love me enough to support me and push me. I recently went thrifting and almost lost my mind.....I'm really going to take my camera with me next time. I love Goodwill however over the week I visited some true blue thrift stores on wed and thur they actually have 50% off certain prices. I even took my aunt who is a senior citizen to get her discount ( don't judge me) lol. Goodwill was actually charging 5, 10 and 14 dollars for some items. The thrift store I attended had prices of 2, 3 5 and even 50 cent for some items.
OUT FIT #1 BAR/PARTY ATTIRE.
I WASN'T READY LET'S TRY IT AGAIN!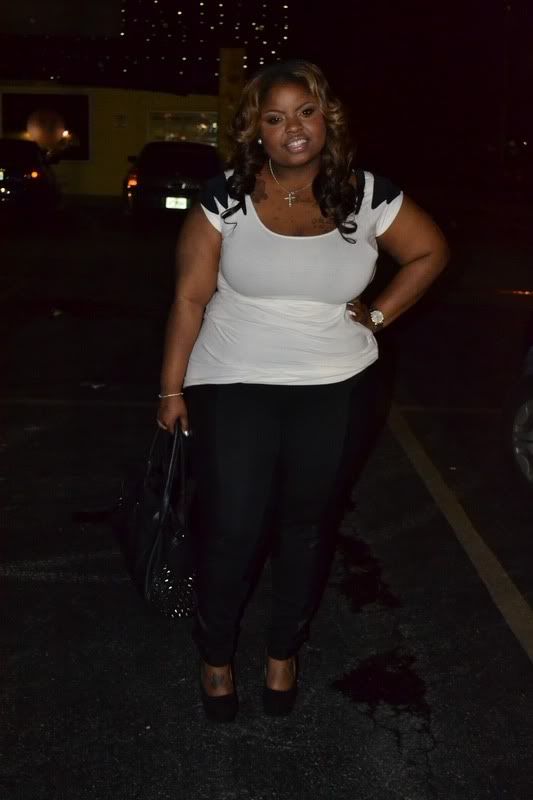 OKAY NOW I WAS READY! DETAILS: SHIRT (really a dress) $30/ PANTS: FOREVER 21 $24/SHOES ALDO $110 /BAG: MY BOUTIQUE $50 OUTFIT #2 MALL/CHURCH COMFY AS CAN BE!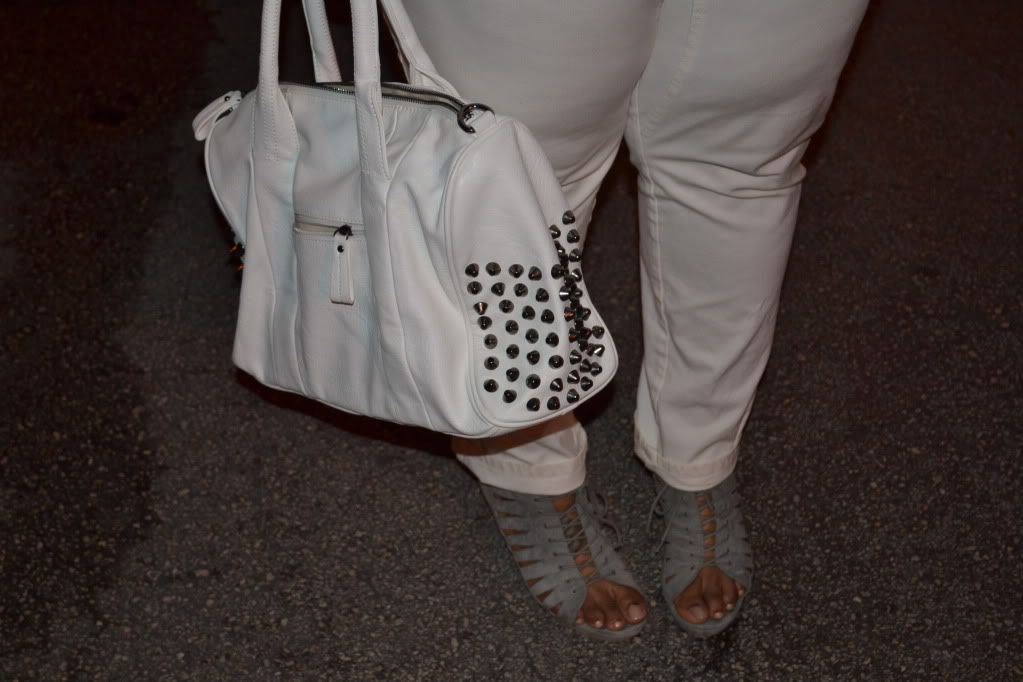 I FINALLY BROKE OUT THE WHITE ONE NO ONE WANTED TO BUY IT CAUSE OF THE COLOR BUT I LOVE THAT BAG TO DEATH! DETAILS: SHIRT FOREVER 21 $20/ PANTS MICHAEL KORS I FORGOT BUT ABOUT A $100/BAG MY BOUTIQUE $50/ SHOES STEVE MADDEN $50
OUT FIT #3 MOVIES AND DRINKS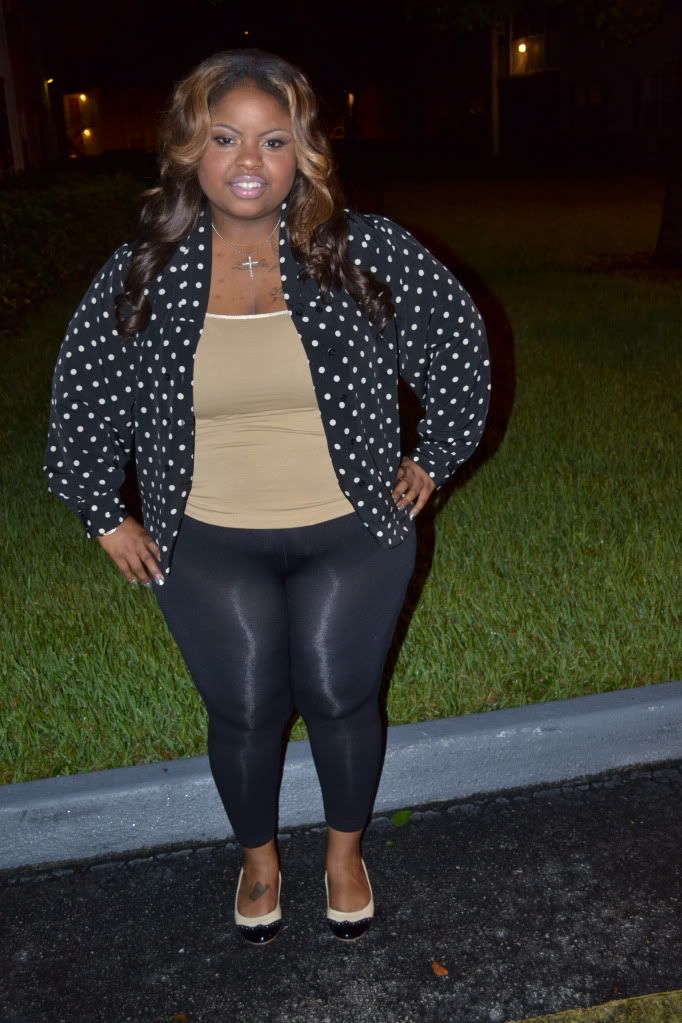 SHIRT OPEN.....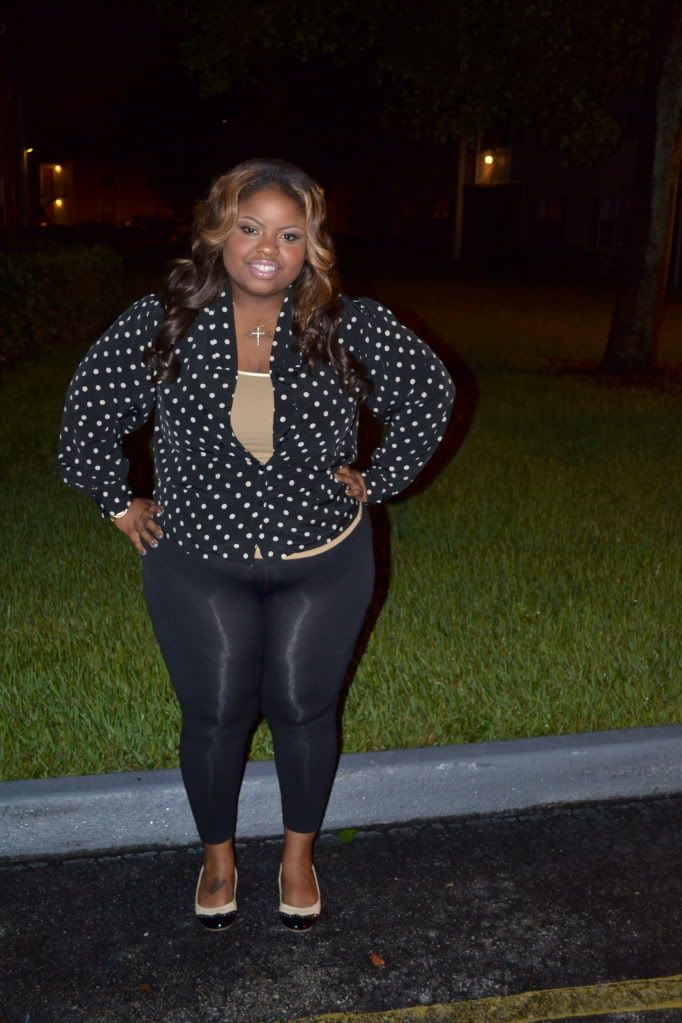 SHIRT CLOSED....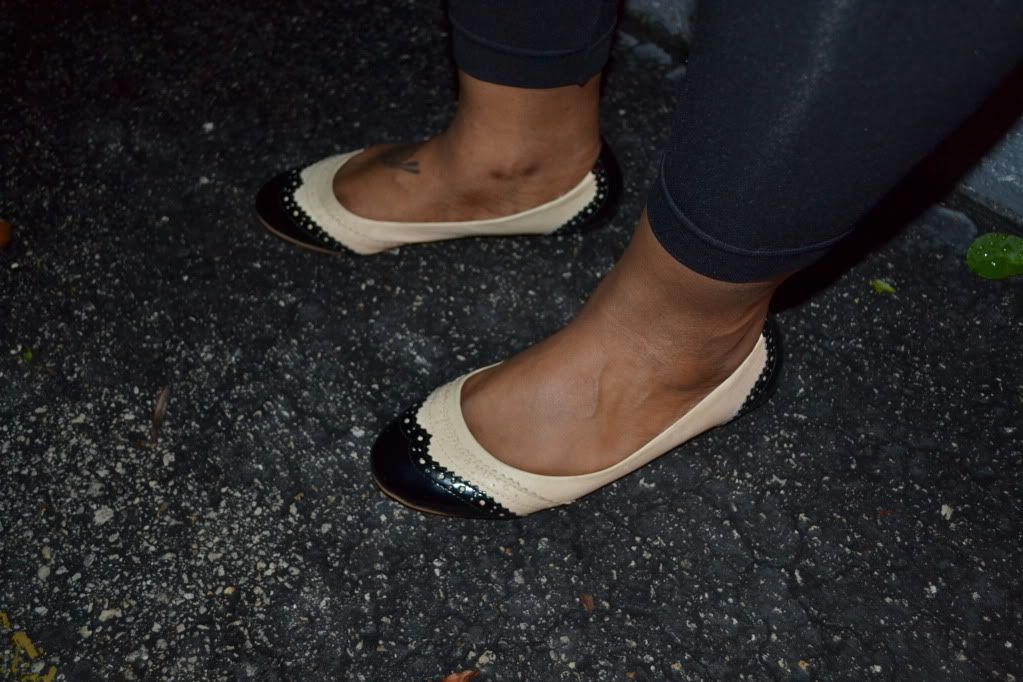 I LOVE THOSE SHOES! DETAILS CAMI WALMART $5/ SHIRT: THRIFTED 5O CENT/ TIGHTS DOTS $10/ SHOES: STEVE MADDEN MARSHALL $7