Well I enjoyed my days off it was my friend carlos 21st b day and we decided to tip out for a few drinks. I don't know what it is about turning 21 that makes you just have to have drink. well I know it's fall and all the lovely blogs have been featuring fall trends but I live in Miami and it's always hot even when it's suppose to be cold so if you looking for layers and things of that sort this is not the place for you lol.
I read a previous comment that leggings aren't suppose to be worn as pants for those ppl I say shut up they are comfy cute and they make my bum look big so let me live why don't cha!
what are some of your do's and don't as a fat girl? I'm listening!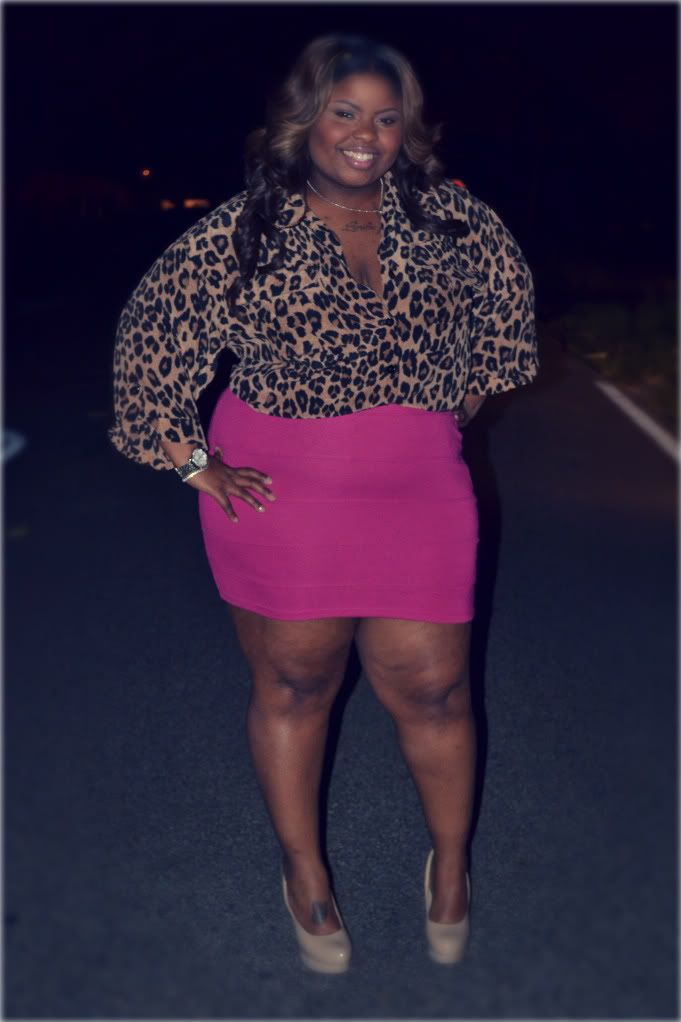 skirt: forever 21 $6 shirt thrifted $1.50 and pumps chinese laundry $25 via marshalls
me and my mom finally went thrifting due to her not feeling well we missed a weeks but this time we actually donated and boy did it feel good!
The ppl in the store had their eyes on those blue pumps!
outfit skirt goodwill $4 shirt thrifted (express 100% silk) $2 sandals from traffic
I headed out for a quick bite to eat and decided to throw on my sneakers which I hardly ever wear actually that was the first time.
jacket thrifted via old navy 5 bucks tights 10 bucks shoes 20 bucks from nikeoutlet shirt 7.50 walmart
so that's this week run down I hope it was a fun in the pics as it was in real life!
XOXOXOXOXO
-AFATGIRL