Well It's a New Year and with that comes New Birthday's, Anniversaries, Agenda's etc......Welp January Is always a busy a month for me. My Mother Got one more year closer to the big 5-0 and my little brother is one more year away from the big 1-8. So I had to make both of them feel special all within a two day period seeing as in how their birthdays are two days apart. My brother turned 17 and went to watch his first rated R movie he chose underworld. It was just me and him and our popcorn he told me at the end of the movie " I like rated R movies they show everything" lol. I mean Underworld was pretty gruesome and graphic I can truly understand why they got a R rating. I liked the Movie but hate the trend that I'm seeing with everyone making everything a sequel. I mean how many more do they want what happened when movies were just that Movies no part 20. I mean can you see a part two of Color Purple? but that's neither here or there.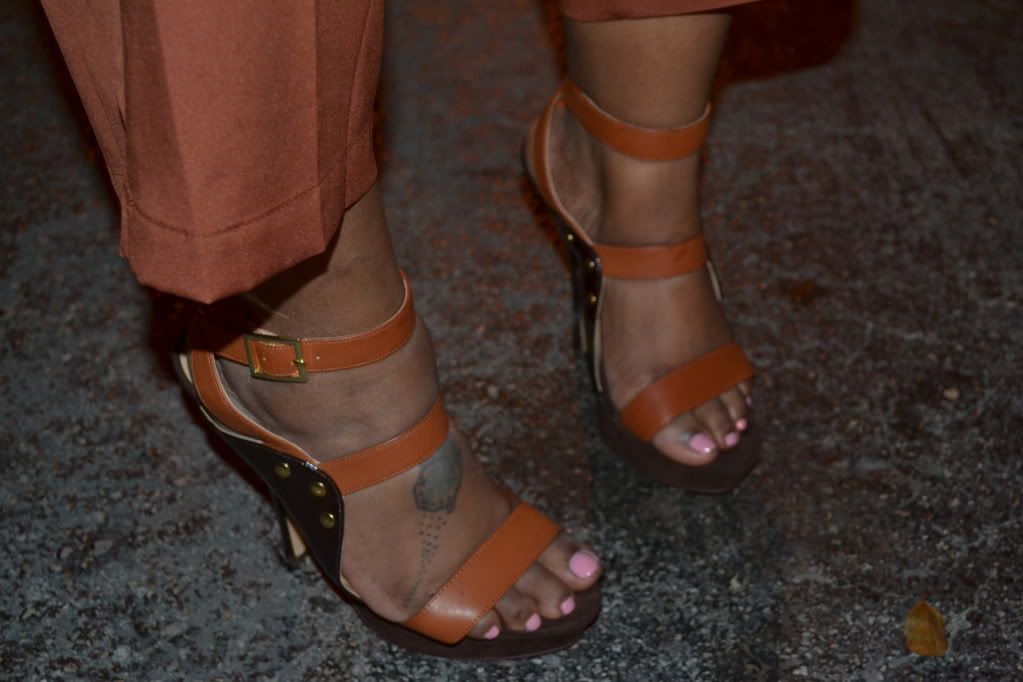 I opted for this simple romper paired with a pair or Color blocked brown toned Pierre Dumas heels and was ready to go!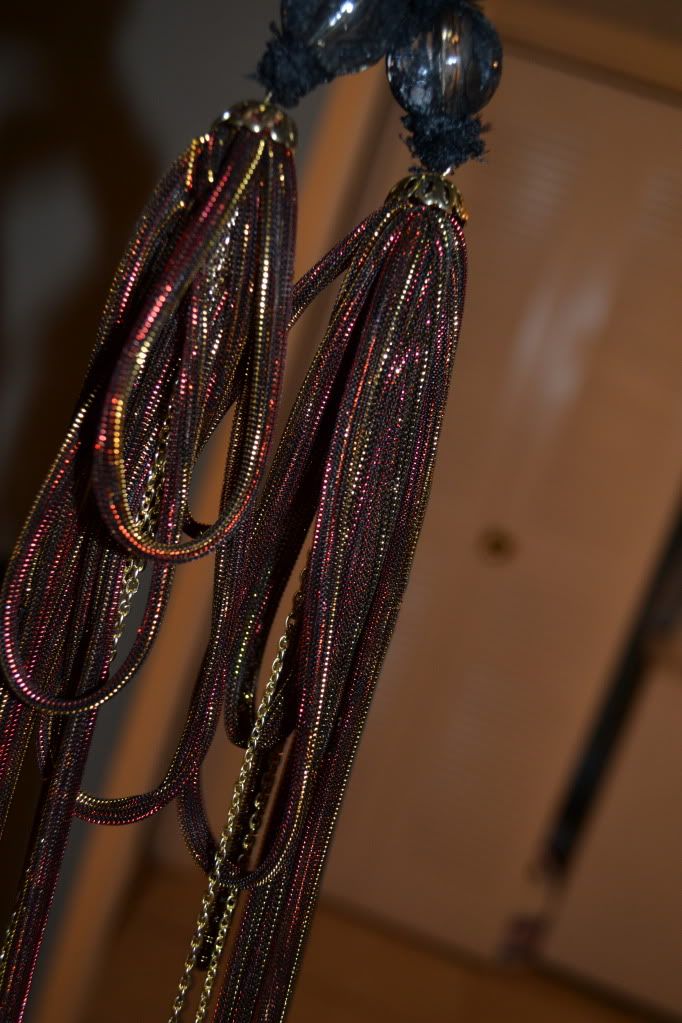 Outfit: Romper Kmart $6.49 Shoes: Pierre Dumas $45 Earrings: $10 Miami Village Part Two Before I got sick as ever! I decided to take my Mom out to benihana even though my brother had his special day I still decided to let him tag along. I am planning an all girls day with just the two of us no boys allowed maybe my buddy lucy may want to come that should be fun!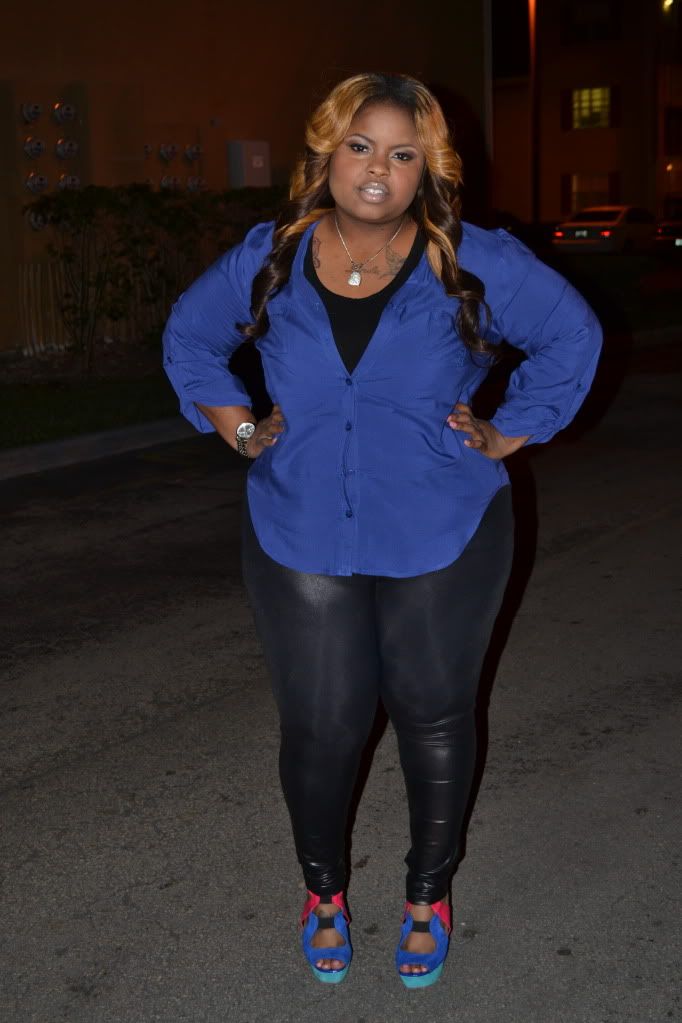 I kept it comfy and cover simply because I could feel myself getting sick and honestly didn't want to further make it worse but boy did it get worse just a few hours later.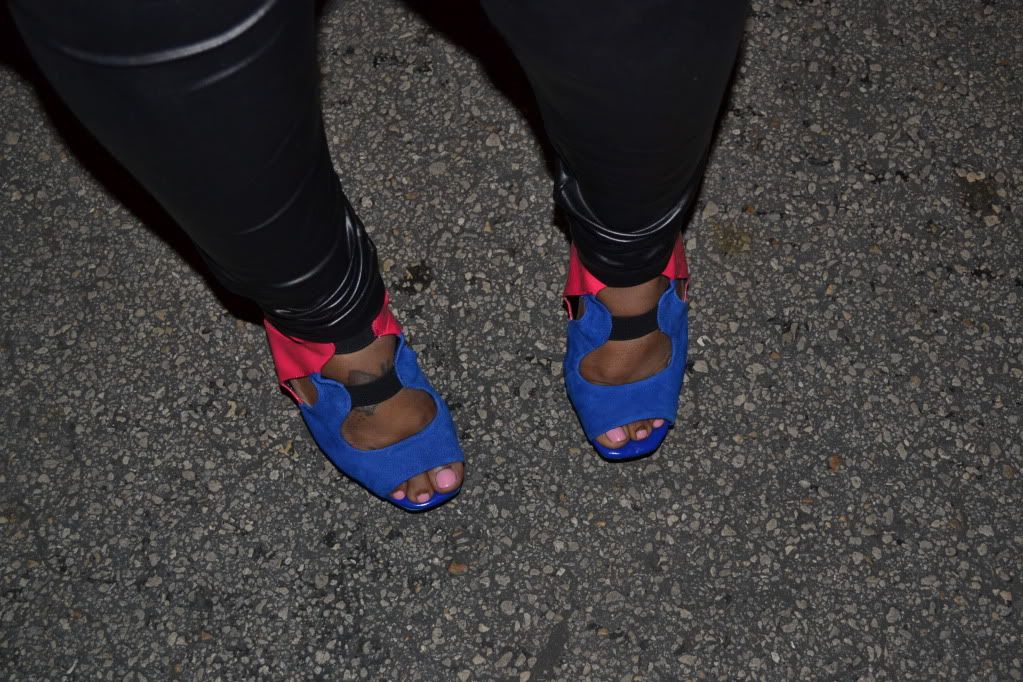 I love these jessica simplson colored blocked heel and the price was oh so amazing if you aren't a follower on fb you should be. If I find any great finds fb and twitter are quicker to know just letting you gals know.
The Outfit:
shirt: Edgelook $24
undershirt: Thrifted $0.50
Pants: Forever 21 (2years ago) $20
Shoes: Jessica Simpson via Marshall's $29
COMING UP NEXT.........
MY ESHAKTI
REVIEW!
I was given the wonderful oppurtunity to review any garnment of my liking by eshakti and this is the dress I choose. I will be posting pics and my review of the dress in a bit here's a sneak peek!